Projects - Recreation & Public Space
Replacement of a wooden fender at a busy wharf.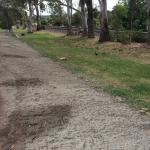 Construction of a shared path alongside a rail line in Chadstone
Construction of a boardwalk in a sensitive location of Cape Schanck
Construction of a shared path and lighting system at the heart of Dandenong Park.
Construction of a new shared path along a busy road at Templestowe.
Renovation of Ferntree Gully Cemetery's iconic entrance.
Construction of six pedestrian bridges at Otway National Park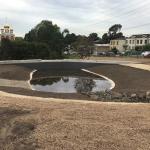 Construction of a raised boardwalk around a lush environment.
A new pathway alongside a steep reserve to accommodate users.