Projects - Flood Mitigation & Drainage
A new bio-infiltration rain garden to clean water from sediments.
Remediation of a creek with a new rock wall.
A culvert upgrade alongside Steels Creek
A culvert replacement upgrade over Brushy Creek
Replacement of a 24 metre culvert at Sassafrass Creek
Installation of a retention system to mitigate floods at Amelia Crescent.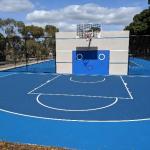 Construction of a new drainage system with road rectification.
Drainage works at Brighton
A new drainage system to prevent flooding issues in Highett.
Construction of a storm trap system to assist flood mitigation.
A major drainage upgrade alongside the busy roads at Templestowe.