Projects - Sports
A reconstruction of six netball courts that adhere to Netball Victoria's standards.
Construction of three synthetic tennis courts.
A revamp of an existing court with new drainage and court surface.
An upgrade of a sports oval from a formal landfill site.
Construction of a netball court on an asphalt base.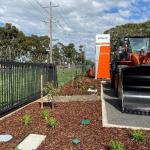 Construction of a new netball court to complement the existing oval.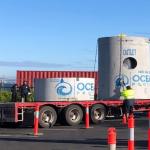 Construction of a new training facility at Hume.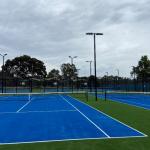 Construction of cricket pitches at Ferntree Gully
A revitalisation of Benedikt Reserve with a new tennis court and basketball shooting area.
A major overhaul of an existing sports oval with landscaping improvements.
An upgrade of four netball courts in the heart of Richmond.
Construction of new netball courts alongside with landscape upgrades.
Construction of a multi-sport facility on an existing oval